Duke's Restaurant & Veranda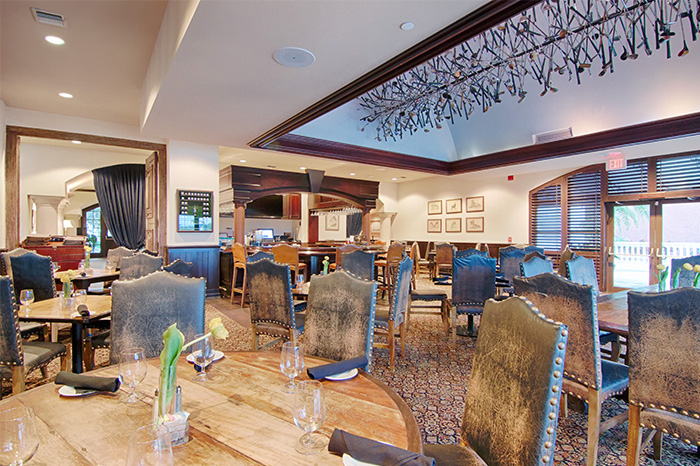 Duke's Restaurant is a casual bar and seating area featuring a large horseshoe shaped bar including seated tables and a flat screened TV which is ideal for a casual drink or dinner and/or a cocktail reception or intimate gathering. It is located on the second floor of the clubhouse overlooking tropical landscaping and sprawling golf course views; truly breathtaking.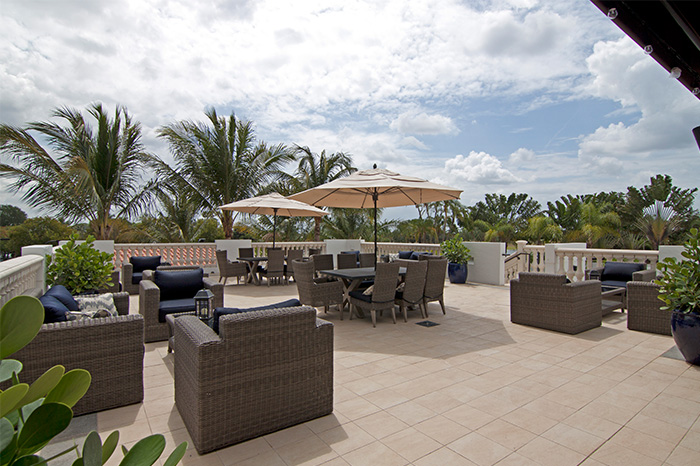 Duke's Veranda offers an outdoor setting providing the same quality of service and food as inside of Duke's Restaurant. Perfect for enjoying the pristine South Florida weather, the veranda is the perfect location for family get-togethers and social outings! Overlooking the spacious driving range and pool, Duke's Veranda is fantastic for club members wanting to entertain or enjoy a delicious meal while enjoying the club's scenery.

Hours of Operation
Sunday & Wednesday 11:00 a.m. – 6:00 pm
(Lunch Served 11 a.m-3:00 p.m.)
Thursday through Saturday from 11:00 a.m. – 9:00 p.m.
(Lunch Served 11 a.m-3:00 p.m., Dinner Served 6:00 p.m. – 9:00 p.m.)
To make a reservation please contact rsvp@wanderersclubwellington.com.